**
NEW

**

From November 28 through December 31, PayPal will add 1% to all donations made to benefit Clear Light Arts, ADL - through PayPal's Holiday Campaign. That means NO FEES, NO DEDUCTIONS from your donation!!

101% of holiday donations made through PayPal's Holiday Campaign will be delivered to Clear Light Arts!!!.

Here is our unique link for these donations: www.paypal.com/fundraiser/charity/71607

++++++++++++++++++++++++++
Shop for everyone on your gift list this holiday at smile.amazon.com/ch/35-2264836 and Amazon donates to CLEAR LIGHT ARTS, ADL !!
+++++++++++++++++++++++++
Need a unique gift for someone? for yourself? Our eBay store
is closing! Lots of items NOW 40% less. Your purchase is also a tax-deductible donation to Clear Light Arts, ADL
**Clear Light Arts, ADL has won Top-Rated NonProfit in the USA in for 5 years in a row!!!
THANK YOU for helping us win again in 2017!
KEN PAGE IN MEXICO - November 14 - December 13, 2017
Mexico City - Morelos, Mexico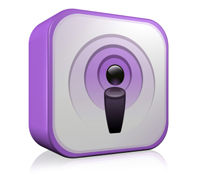 Clear Light Arts, ADL- Heart & Soul Healing has a You Tube Channel !!
Watch, subscribe and give us your feedback.
+++++
For every publication, Clear Light Arts, ADL contributes an article to SPIRIT OF MA'AT.
Read this online Magazine and get inspired!
Use the 'I AM' Technique to help you change the vibration of your name and stop the opinions, judgments and emotions projected by others onto you!!

**Returning to the Heart Center Radio Show** (Group #4 - Show#3)
---
Teachings of the Red School
---
Formed from insights received in the Kings Chamber at Giza, as well as from consciousness itself, the Red School Teachings encompass every energetic dynamic of life. (read more here)
---