**
NEW

**
Need a unique gift for someone? for yourself? Our eBay store
is closing! Lots of items NOW 40% less. Your purchase is also a tax-deductible donation to Clear Light Arts, ADL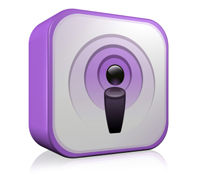 Clear Light Arts, ADL- Heart & Soul Healing has a You Tube Channel !!
Watch, subscribe and give us your feedback.
+++++
For every publication, Clear Light Arts, ADL contributes an article to SPIRIT OF MA'AT.
Read this online Magazine and get inspired!
+++++
October 21-29, 2017: - 9-day Intensive Course
Cleveland, Georgia USA
Begin Your Preparations Now - Limited Spaces Remaining
More specifics about this life-changing course.
**YEA!! Clear Light Arts, ADL won again for 2016. THANK YOU.
Your reviews & testimonials helped us win in 2013, 2014 and 2015!
Help us continue to win again in 2017 - Send in your Review NOW.
Is Life Coaching what you are seeking or needing NOW ?

* 'I AM' Technique to help you change the vibration of your name and stop the opinions,
judgments and emotions projected by others onto you!!


**Returning to the Heart Center Radio Show** (Group #4 - Show#3)


---
Teachings of the Red School
---
Formed from insights received in the Kings Chamber at Giza, as well as from consciousness itself, the Red School Teachings encompass every energetic dynamic of life. (read more here)
---