**
NEW

**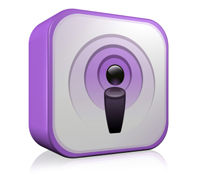 Clear Light Arts, ADL- Heart & Soul Healing has a You Tube Channel !!
WEEKLY CLASSES - Watch, subscribe and give us your feedback.
+++++
Shop for everyone at smile.amazon.com/ch/35-2264836
and Amazon donates to CLEAR LIGHT ARTS, ADL !!
****THANK YOU*****
Clear Light Arts, ADL has won Top-Rated NonProfit in the USA for 2018.
Your testimonials have helped us win this rating for 6 years in a row!!!
Share your experiences with Heart & Soul Healing/Clear Light Arts, ADL by using this link:
Volunteer. Donate. Review.
Interested in learning about the 'Hidden Side - Dark Night of the Soul' ?
Read 'The Way It Works' 2018 new edition - work with the recommended techniques
for one month and receive these new teachings FREE (more details in the book)
Use the 'I AM' Technique to help you change the vibration of your name and
stop the opinions, judgments and emotions projected by others onto you!!

**Returning to the Heart Center Radio Show** (Group #4 - Show#3)
---
Teachings of the Red School
---
Formed from insights received in the Kings Chamber at Giza, as well as from consciousness itself, the Red School Teachings encompass every energetic dynamic of life. (read more here)